El FPS de francotiradores Sniper Ghost Warrior Contracts ya tiene un nuevo avance de su gameplay y banda sonora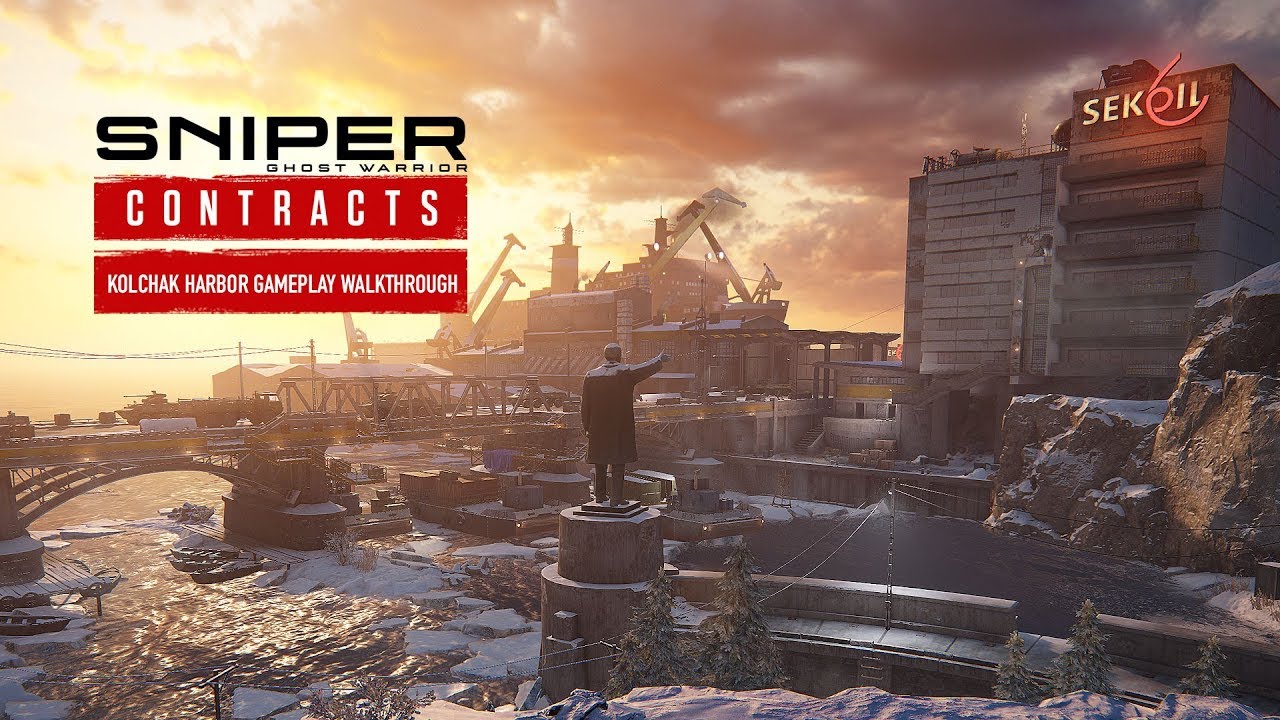 CI Games ha revelado un nuevo avance de gameplay sobre su FPS basado en francotiradores Sniper Ghost Warrior Contracts, el cual estará disponible el día 22 de noviembre en Playstation 4, Xbox One y PC.
Este previo se enfoca en el escenario ubicado en el puerto de Kolchak, una de las cinco regiones únicas, cada una de las cuales sirve como un paraíso táctico de cualquier francotirador experimentado, donde los jugadores pueden enfrentar encuentros de combate inesperados para que la experiencia nunca sea igual. Sniper Ghost Warrior Contracts cabe decir, es un retorno en forma de la serie y presenta el "Dynamic Reticle System", que permite a los jugadores adaptar la balística a las condiciones atmosféricas para así tomar decisiones cruciales.
El walkthrough también presenta a los jugadores un gameplay fresco y otras nuevas herramientas como el divertido Scout Drones y la Máscara de Realidad Aumentada. Cabe decir que el juego contará con más de 20 contratos en las cinco regiones disponibles, acompañadas de misiones secundarias y más.
Por otro lado, al escuchar la música de Sniper Ghost Warrior Contracts, los jugadores tendrán un recuerdo familiar, esto gracias a las manos de Mikolai Stroinski, el compositor detrás de Sniper Ghost Warrior 3, The Vanishing of Ethan Carter, y The Witcher 3: Wild Hunt. Para celebrar este regreso CI Games está lanzando algunos dramáticos fragmentos de la música del juego los cuales puedes escuchar en el canal oficial de Youtube:
Frost, Contracts Menu y I Look Forward To Working With You!.
"Esto es solo una muestra del trabajo de Mikolai", comenta el CEO de CI Games, Marek Tymiński. "Su grandioso trabajo le a dado premios y nominaciones en The Game Awards, DICE Awards, GDC Awards, Hollywood Music in Media Awards, Digital Dragons y más. Estamos emocionados y honrados de volver a trabajar con Mikolai mientras da vida a la experiencia de Sniper Ghost Warrior Contracts a través de sus sensacionales composiciones".