Codemasters revela la banda sonora de su juego de carreras DIRT 5, les damos la lista completa de artistas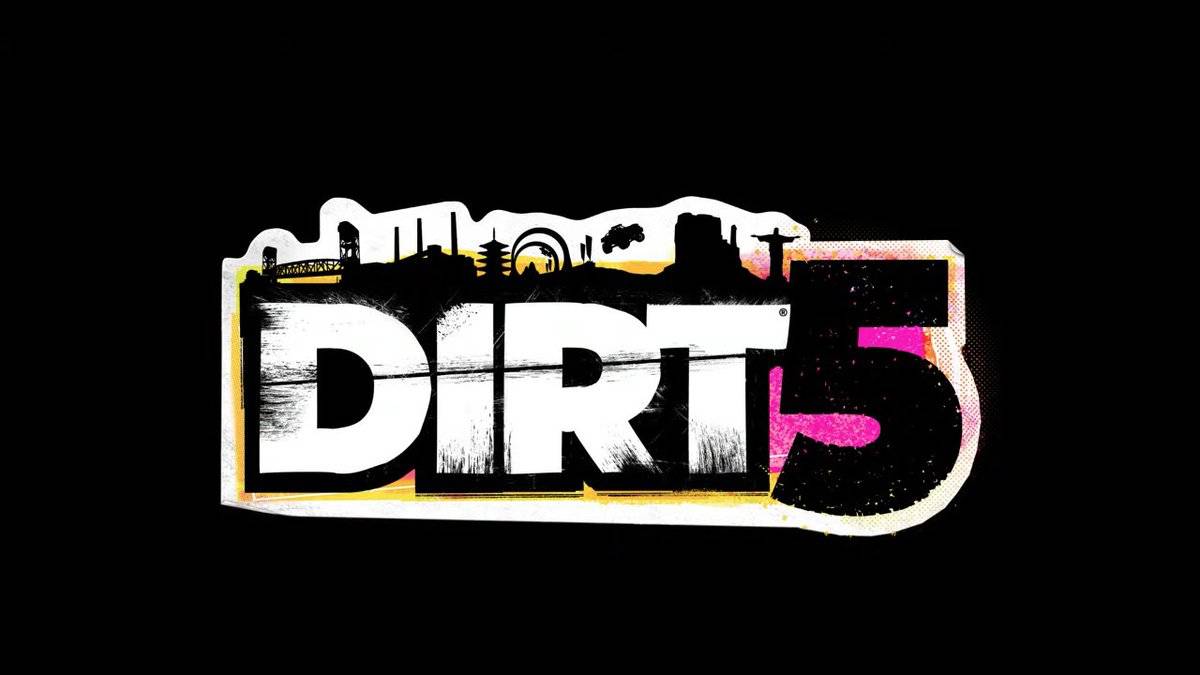 Codemasters ya tiene disponible para que la escuchen desde Spotify, la banda sonora de su juego de carreras DIRT 5.
El soundtrack está compuesto por los siguientes artistas y canciones:
– American Authors
Microphone [habitat remix]
– Arkells
Years In The Making
– Barns Courtney
Fun Never Ends
– Car Seat Headrest
Hollywood
– Chaka Khan
Like Sugar
– Child of the Parish
Thread The Needles Eye
– Dinosaur Pile-Up
Back Foot
– EOB
Shangri-La – Spike Stent Edit
– Floating Points
LesAlpx
– Foals
In Degrees
– Hero The Band
Shout
– Hockey Dad
I Missed Out
– Inhaler
We Have To Move On
– Jamie N Commons
Let's Do It Till We Get It Right
– JOHN J PRESLEY
Left
– MASON
Dance, Shake, Move
– New Found Glory
Hit or Miss
– NOISY
Oi ATM
– Oh The Larceny
Check It Out
– Pearl Jam
Who Ever Said
– Sports Team
The Races
– Starcrawler
Home Alone
– Stormzy
Pop Boy (ft. Aitch)
– Tesla
Tied To The Tracks
– The Academic
SUPERLIKE
– The Amazons
Mother
– The Bloody Beetroots + Jet
My Name Is Thunder
– The Chemical Brothers
Bango
– THE HARA
Friends
– The Heavy
A Whole Lot of Love
– The Killers
Caution
– The Mysterines
Gasoline
– The Prodigy
Timebomb Zone
– THE SHERLOCKS
Magic Man
– The Shoes
Time to Dance (Sebastian Remix)
– Twin Atlantic
Volcano
– Tyler Bryant & The Shakedown
Drive Me Mad
– Weshly Arms
Never Be The Same
– WOLFMOTHER
Chase The Feeling (feat. Chris Cester)
– YUNGBLUD
Tin Pan Boy
Cabe decir que Codemasters también se ha asociado con Globe y Universal Music UK para una banda sonora oficial con nueva música, exclusiva de DIRT 5. Los artistas incluyen Sea Girls, Broken Witt Rebels, High Contrast, NOISY, KOKO, Prospa y Saronde. El OST estará disponible a través de plataformas de transmisión de música para coincidir con el lanzamiento del juego.
"DIRT 5 está innovando en la categoría de carreras, brindando una experiencia de próxima generación mientras se inspira en títulos anteriores de DIRT", dijo Stephen Root, VP of Development Creative Services en Codemasters. "La banda sonora sigue los mismos principios con la vitalidad de lo nuevo y un guiño a la generación anterior con música fresca y emocionante de íconos globales establecidos".

"Estamos encantados de continuar nuestra asociación con Codemasters", dijo Greg Turner, Senior Creative Licensing Manager en Globe, Universal Music UK. "Hemos trabajado en estrecha colaboración con los artistas involucrados para ofrecer una banda sonora única que no podrás escuchar en ningún otro lugar".
DIRT 5 se lanzará el 16 de octubre de 2020 para Xbox One, PlayStation 4 y PC, seguido de Xbox Series X y PlayStation 5 a finales de este año. Una versión de Google Stadia se lanzará a principios de 2021. El juego es compatible con Xbox Smart Delivery y la actualización gratuita de PlayStation cuando los jugadores cambian a Xbox Series X o PlayStation 5.