Estos son los juegos gratuitos y loot para el mes de diciembre en Amazon Prime, Free Games With Prime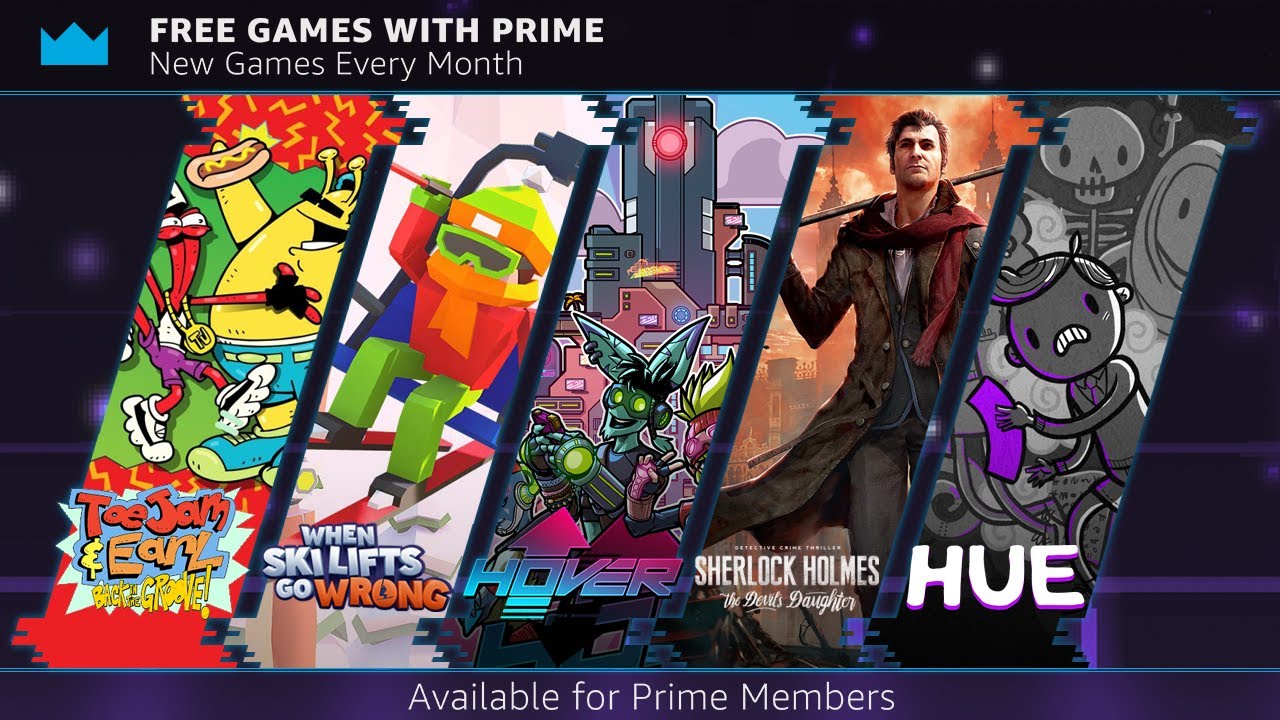 Para el mes de diciembre 2019, los miembros de Amazon Prime pueden reclamar la oferta de loot de varios emocionantes y populares títulos como Sea of Thieves, League of Legends, Teamfight Tactics, Magic: The Gathering y más. Adicionalmente, los miembros suscritos, como parte de programa Free Games with Prime, ya pueden obtener gratuitamente los juegos: Hue, Hover, Sherlock Holmes: The Devil's Daughter, ToeJam & Earl: Back in the Groove! y When Ski Lifts Go Wrong.
Loot disponible:
Pack de colores para el barco de Sea of Thieves ship livery set, 3 emotes y un mono – disponible del 21 noviembre al 6 de enero.
Misterioso fragmento mensual de piel de League of Legends para los próximos 3 meses.
Misterioso Little Legend mensual de Teamfight Tactics y emote permanente para los próximos 3 meses.
Legion Deck de Magic: The Gathering Liliana.
Estos son los Free Games with Prime disponibles a partir del 2 de diciembre:
Hue
Hover
Sherlock Holmes: The Devil's Daughter
ToeJam & Earl: Back in the Groove
When Ski Lifts Go Wrong