Se anuncia SturmFront – The Mutant War: Ubel Edition, un bullet-hell arcade retro para consolas, que llegará en abril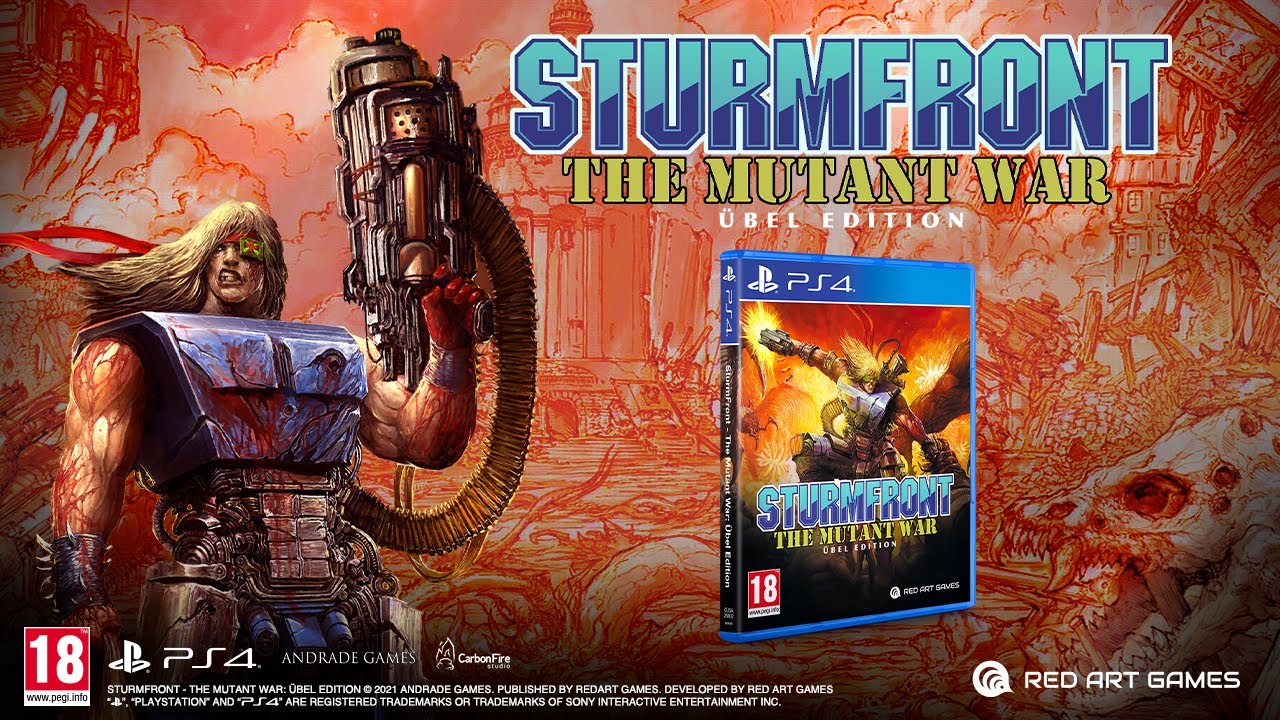 Red Art Games y el estudio de desarrollo Andrade Games anunciaron que pondrán a la venta su frenético juego de acción y disparos de estilo retro SturmFront – The Mutant War: Ubel Edition, en formato digital para PlayStation 4, Xbox One y Switch el día 2 de abril por $9.99 USD. También se espera que posteriormente las consolas PlayStation 5 y Xbox Series X|S tengan su propia versión.
SturmFront – The Mutant War: Ubel Edition es una versión mejorada del clásico original inspirado en el bullet-hell arcade, además incluye más contenido, jugabilidad mejorada y gráficos mejorados.
Es 1984 y el fin del mundo tal como lo conocemos. Una gran plaga provocada por manos humanas ha devorado toda la vida conocida y ha vomitado mutantes malvados incontrolables. Con la raza humana al borde de la extinción, el Dr. Hartmuth Griesgram, un científico excéntrico y desconsolado que es responsable de la creación de humanos sintéticos, activa un prototipo de máquina de matar como última esperanza de la humanidad: el prototipo de unidad de batalla SturmFront.