El shooter del viejo oeste West of Dead tendrá ediciones físicas en PlayStation 4 y Nintendo Switch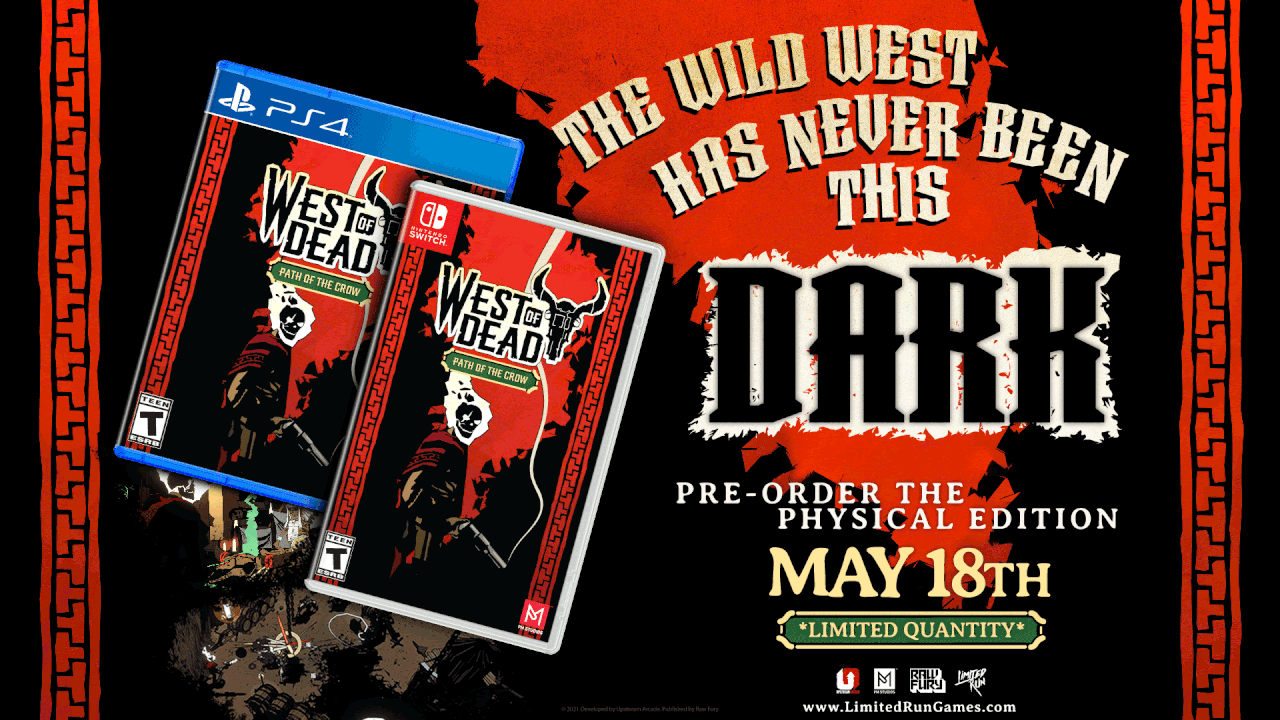 PM Studios nos ha informado que habrá una nueva edición física del exitoso roguelike desarrollado por Raw Fury, West of Dead, para su lanzamiento el 18 de mayo, por medio de Limited Run Games. Tanto la versión de Nintendo Switch como la de PlayStation incluirán el DLC Crow.
West of Dead convierte a los jugadores en un "hombre muerto que camina" y que además cuenta con la voz del reconocido actor Ron Perlman; el juego está ambientado en Purgatory, Wyoming en 1888, un lugar de humo de armas y oscuridad, pecado y condenación, wendigos y brujas. El objetivo es superar a los enemigos en esta versión oscura del Viejo Oeste con una acción de disparos de doble palanca y un estilo de combate con timing y supervivencia, es decir, no es acción a lo loco tipo Rambo.
Los pedidos anticipados se pueden solicitar a través de los siguientes enlaces a partir del día de hoy:
West of Dead [PlayStation 4] – 2,000 unidades: https://limitedrungames.com/products/west-of-dead-ps4
West of Dead [Nintendo Switch] – 5,000 unidades https://limitedrungames.com/products/west-of-dead-switch